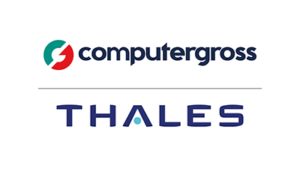 Junior Cybersecurity Engineer
We are looking to hire a cyber security engineer with an analytical mind and a detailed understanding of cybersecurity methodologies. Cyber security engineers are expected to have meticulous attention to detail, outstanding problem-solving skills, work comfortably under pressure, and deliver on tight deadlines.
Cyber Security Engineer Responsibilities
Implement and monitor security measures for the protection of computer systems, networks and information.
Identify and define system security requirements.
Design computer security architecture and develop cyber security
Prepare and document standard operating procedures and protocols.
Configure and troubleshoot security infrastructure devices.
Develop technical solutions and integrate security tools to help mitigate security vulnerabilities and automate repeatable tasks.
Ensure that the company knows as much as possible, as quickly as possible about security incidents.
Write reports including assessment-based findings, outcomes and propositions for further system security enhancement.
Configure Windows and Linux host-based security as well as network.
Conducting testing and scans to identify any vulnerabilities in the network and system.
Conducting penetration testing and vulnerability assessment.
Taking an active role in the change management process.
Cyber Security Engineer Requirements
A degree in computer science, IT, systems engineering, or related qualification.
Experience as a System Security Engineer or Information Security Engineer.
Experience in building and maintaining security systems.
Technical knowledge of database and operating system security.
Hands on experience in security systems, including firewalls, intrusion detection systems, anti-virus software, authentication systems, log management, content filtering, etc.
Experience with network security and networking technologies and with system, security, and network monitoring tools.
Thorough understanding of the latest security principles, techniques, and protocols.
Familiarity with web related technologies (Web applications, Web Services, Service Oriented Architectures) and of network/web related protocols.
A good knowledge of English language, written and spoken, is required.
Knowledge on security framework: NIST, ISO 2700x, EU NIS, National Cybersecurity Framework desired.
Certifications such as CISSP, GSEC, CEH or CISM desired.
Prenota il tuo colloquio con Thales + ComputerGross
Potrai confrontarti con i recruiter di Thales + ComputerGross direttamente durante l'evento di HackInBo® Classic del 10 giugno 2023.
---