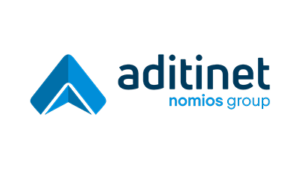 Ethical Hacker Penetration Tester
We are a leading company in the field of cybersecurity, providing consulting services nationwide. Our work environment is dynamic and challenging, offering opportunities to work on projects of various sizes with a diverse range of medium to large clients, ensuring the quality and reliability of the services provided.
We support the professional growth of our employees by offering continuous training and the opportunity to obtain certifications in cybersecurity. We believe in continuous innovation and stay at the forefront of researching new threats and adopting the latest cybersecurity technologies.
We are looking for a talented and trustworthy certified ethical hacker to conduct in-depth penetration tests on our customer's computer systems. As a certified ethical hacker, you will be required to research the type of system being used, find ways to penetrate the system and identify any weaknesses. You may also be required to create penetration test reports and advise on security upgrades.
To ensure success as a certified ethical hacker, you should have advanced knowledge of computer and internet security systems, high-level hacking skills, and the ability to create clear and concise reports. A top-notch certified ethical hacker quickly identifies security flaws and provides useful advice on how to improve the system.
Role responsibilities:
Researching the company's system, network structure, and possible penetration sites.
Conducting multiple penetration tests on the system.
Identifying and recording security flaws and breaches.
Identifying areas of high-level security.
Reviewing and rating the security network.
Creating suggestions for security upgrades.
Compiling penetration test reports for the client.
Conducting penetration tests once new security features have been implemented.
Suggesting alternate upgrades.
Role requirements
Bachelor's degree in information technology or computer science.
CEH Certification.
Proven work experience as a certified ethical hacker.
Advanced knowledge of networking systems and security software.
In-depth knowledge of parameter manipulation, session hijacking, and cross-site scripting.
Technical knowledge of routers, firewalls, and server systems.
Good written and verbal communication skills.
Good troubleshooting skills.
Ability to see big-picture system flaws.
We offer a permanent contract with the highest managerial level and an annual gross salary of 45.000 Euro, in addition to variable bonus and other benefits.
MAIL: sales@aditinet.it
---